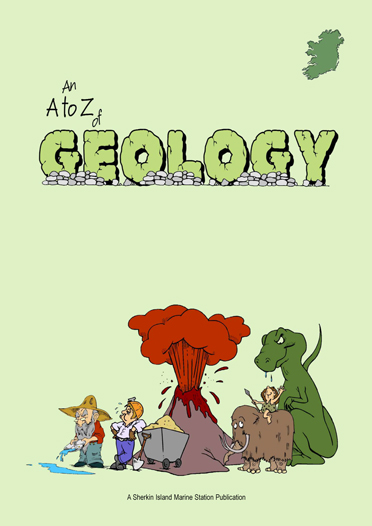 "An A to Z of Geology"
---
Produced in association with the Geological Survey of Ireland, the book aims to highlight the importance of geology in our everyday lives.
There are a remarkable variety of rock types found in Ireland. These rocks impact on our lives every single day, in ways that you might never have imagined.
This book explores the fascinating world of rocks and geology – a world of volcanoes, tsunamis, earthquakes, diamonds, gold and even dinosaurs!
Contains information specific to Ireland.
---
ISBN-13: 978-1-870492-33-1 Softback A4 24pp
Price: €5.99
plus postage: Ireland - €2.50
(Please email for postage rate outside Ireland)
© Sherkin Island Marine Station 2022